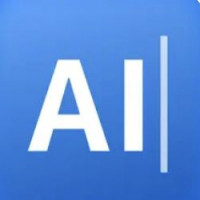 Revolutionize your Writing with Keyboard AI: The Chat Writing Assistant Bot
Rating: 0.00 (Votes: 0)
Want to improve your writing skills and eliminate errors? Keyboard AI is your ultimate solution. This chat writing assistant bot is of immense help, making your writing smarter, faster and more accurate. Keep reading to learn more!
Revolutionize your Writing with Keyboard AI: The Chat Writing Assistant Bot
What is Keyboard AI?
Keyboard AI is a chat writing assistant bot designed to enhance your writing skills and make your experience smarter and faster. This AI-powered service enables you to write with absolute accuracy and eliminates the need for manual proofreading, saving time and increasing productivity.

How Does Keyboard AI Work?

First, you need to download Keyboard AI application, then enable the Keyboard AI mode. Keyboard AI works by analyzing the text you type in real-time and suggesting appropriate word choices, grammar fixes and punctuation tips as you type. This chat writing assistant bot is highly intuitive, and it quickly learns your writing style and preferences. This way, it makes accurate recommendations to avoid errors and improve your writing.

Benefits of Using Keyboard AI

Improved Writing Skills: Keyboard AI helps eliminate basic writing mistakes, from grammatical errors to spelling and punctuation, resulting in a more polished, professional writing style. Furthermore, it offers suggestions for better phrasing and word choice, helping you produce content that is clear, concise and engaging.

Faster Writing: With Keyboard AI, you'll find that you can type faster and more accurately, making your writing process smoother and more efficient.

Increased Productivity: As you write faster and more proficiently, you'll likely get more done in less time, allowing you to be more productive throughout the day.

Features of Keyboard AI

Grammar and Spelling Correction: Keyboard AI provides context-based recommendations for spelling, grammar, and punctuation, giving you the power to communicate with precision.

Word Prediction: This feature helps you write faster by predicting the word you plan to type next, thus reducing the time and effort spent on typing.

Auto-Correct: Keyboard AI auto-corrects typos, capitalization errors, and punctuation mistakes to provide content that is polished and professional.

Personalized Suggestions: Keyboard AI customizes its suggestions based on your writing style and preferences, making it more effective in helping you produce high-quality content.

Is Keyboard AI Offering a Secure Service?

Yes, Keyboard AI ensures the security of your information through encryption and other best practices, keeping your data private and secure.

Conclusion

Keyboard AI is the chat writing assistant bot that can revolutionize your writing skills. Its innovative and intuitive features provide ease of use and increase productivity, making it the go-to platform to improve your writing capabilities. Whether you're writing for work, school, or personal use, Keyboard AI is a tool you can't afford to ignore.

Based on 0 Votes and 0 User Reviews
Other Apps in This Category