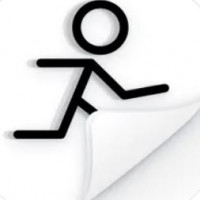 GoAnimate - The Perfect Application to Create 2D Cartoon Videos
Rating: 0.00 (Votes: 0)
GoAnimate is an innovative cartoon video making application that allows users to easily create 2D animation videos. Read on to find out more about its features and capabilities.
GoAnimate - The Best Cartoon Video Making Application
Are you looking for an application that can help you create 2D cartoon videos easily? Look no further than GoAnimate. GoAnimate is a web-based application that allows you to create professional-grade cartoon videos with ease. With its easy-to-use interface, extensive library of assets and animation tools, you can create engaging videos that can be used for marketing, training, education and more.

The Benefits of Using GoAnimate

Compared to other video-making software, GoAnimate offers unique benefits that make it one of the most effective tools for creating animated videos. Here are a few benefits:

1. Intuitive Interface - GoAnimate's user interface is visually appealing and easy to understand. Its drag-and-drop functionality makes it easy for beginners to begin creating animation videos in no time.

2. Extensive Library of Assets - GoAnimate's library contains thousands of templates, backgrounds, props and characters, all of which can be used to create your cartoon videos. The library also contains licensed videos and music, adding to the overall professional feel of your finished videos.

3. Animation Tools - GoAnimate's animation tools make it easy to create movements and customize the look of your assets. You can create animations using simple motion tweens or using more advanced settings like easing and rotation.

4. Collaboration - With GoAnimate, you can collaborate with other users to create complex animations. You can assign different parts of the project to different members, making it easier to create an animation video within a team environment.

Draw Clip Art with GoAnimate

One of the standout features of GoAnimate is its ability to allow the user to draw clip art. The application offers an innovative Drawing tool that enables you to create unique clip art designs that can be used to customize your cartoon videos.

To use the Drawing tool, simply click on the 'Draw' tab on the tools menu. You can choose from various drawing tools, including brushes, pencils, and pens. The tool also provides a color palette that allows you to select colors that complement your animations and help bring your designs to life.

Additionally, to help make the process of drawing clip art more streamlined and efficient, you can draw shapes and copy and paste them into your scenes. This can save a lot of time compared to creating new designs from scratch.

Creating Cartoon Videos with GoAnimate
GoAnimate's range of features allows you to create engaging, professional videos. Here are some tools and tips you can use when creating with GoAnimate:

1. Use the GoAnimate's Timeline - The timeline in GoAnimate allows you to time movements and actions, adding precision to your animation. You can add new scenes to the timeline, drag and drop characters and props and easily manage the flow of your animation from start to finish.

2. Customizing Characters - You can use GoAnimate's vast character library to customize the appearance of your characters, giving them unique features and personalities. You can adjust their clothing, face, hair, and accessories to make each character stand out.

3. Add Sound and Music - GoAnimate also allows users to add sound and music to their animations. You can choose from a range of royalty-free tracks and sound effects or add your music. This can help create a more engaging experience for viewers.

4. Create Different Scenes - GoAnimate's Scene Builder allows you to choose backgrounds, props, and characters to create your unique scene. You can change the camera angle, move characters around, and even add effects such as explosions or smoke.

Conclusion:

GoAnimate is an excellent web-based application that can help users create 2D animations with ease. Its extensive library of assets and intuitive interface make it ideal for people of all levels of animation expertise, from beginners to professional animators. And with the ability to draw clip art using GoAnimate's Drawing tool, users can create unique and one-of-a-kind animations that will stand out from the crowd. So if you're looking for an effective and engaging way to create animations, look no further than GoAnimate.
Based on 0 Votes and 0 User Reviews
Other Apps in This Category