23 min read
Top apps for shortcut changing: Refresh your screen look
Get to know more about the top apps for shortcut changing and choose the best one for your daily tasks. Pros and cons of icon changers
March 07, 2022 14:18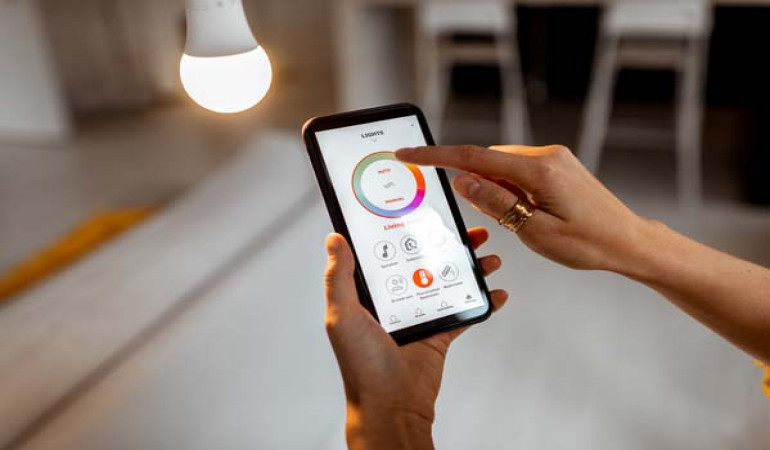 Phone users' daily activities online are many-sided and dynamic. Modern people got used to solve any issue by just tapping the right icon on their screen.
There are top appsfor shortcut changing that can assist even the most demanding folks. Let's see their pros and cons before choosing one for ourselves.
If design and the absence of glitches matters to you, select Shortcut Pro by Brilic Media LLC. The developer indeed took care to make it perfect.
Constantly updated and added icons at any taste, neat stylish interface instantly showing the quality, all that is typical for a Shortcut Pro app.
Manual icons replacing

Darker or lighter themes

Various multi-colored packs
Users admit the extreme simplicity of the app and its quick response. There are no problems with immediate changing the shortcut or theme.
The app is available for 4+ users and equally attracts all age groups, statistics show. The most popular themes are chosen accordingly.
Aqua Blue Neon - a choice number one for teenagers, it is great for clubbing or night mode.
Candy - a total favorite of young girls and flirtatious personals seeking fun.
Neutral - a theme for shortcuts chosen by office workers and high style lovers.
Soft Touch - a comfortable option for ladies and well-reserved personalities.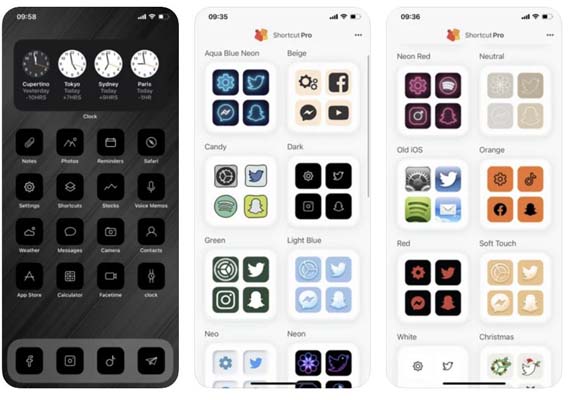 Whether you're in a calm beige or bright orange mood, Shortcut Pro has alternatives for you. All you do is pick and set them up.

Plus to classical themes, new and innovative ones keep being added regularly. One shall never get bored with Shortcut Pro.
300+ positive ratings, dozens of good reviews are making Shortcut Pro worthy of attention and intriguing enough for all categories.
The app is free with the possibility of in-app purchases. It makes Shortcut Pro highly affordable for youngsters and low-income users.
To summarize, this great app has no noticeable cons, and can be widely recommended to everyone for icons refreshing and organizing.
An application Shortcuts for iPhone and iPad users is universal and used by many. It is reported to be quite basic though.
Simple and intuitive, it offers nicely colored themes with customized icons that are very quick to set up and highly usable.
Directions home shortcuts

Favorite contacts icons

Customized animated GIFs

Posting tweets by one tap

Share screenshots or PDF
Any iPhone feature can be programmed with a customized shortcut and used instantly with the help of this app.
If it covered all the needs though, other developers wouldn't create so many similar applications that quickly grow popular.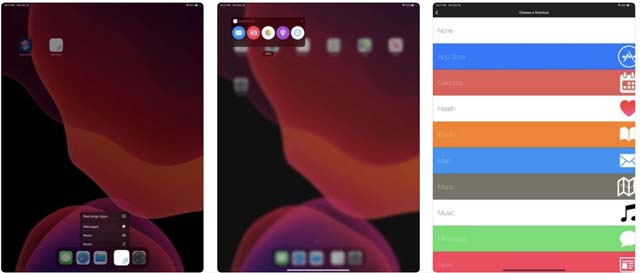 Among the pros, users name a limited number of colors and designs not suitable for special requests such as partying or keeping business-like.
No alarms shortcuts

No editing reminders

No tutorial on creating own shortcuts
No top three music tracks
Once people start using icons customizer, they want more possibilities daily. It includes tutorials and fun extras.
For now, they are just requested by users in their detailed reviews, but the app itself isn't updated to that degree.
As a native app that comes from Apple, it will surely be downloaded further and installed by thousands. But there are still not enough reviews to see the full picture.
Until Shortcuts is greatly updated, it makes sense for the audience to try out other alternatives with icons customizing features.
This app by Andrew Fang is one of the progressive ones, yet with its own weak sides. It works with a wide range of other applications.
On another hand, the choice of designs is rather limited, and not all important daily activities are on the list.
No camera shortcut

No social networks shortcuts

No special titles for icons
Shortcuts Quick Open is quite popular and doesn't seem to be low-rated, but users tend to leave a bit disappointed reviews.
They can use it for free or pay very affordable price below one dollar, the question is whether they receive a full volume of services.
The app designs and themes resemble the classical Shortcuts by Apple version. They are colorful but not really diverse.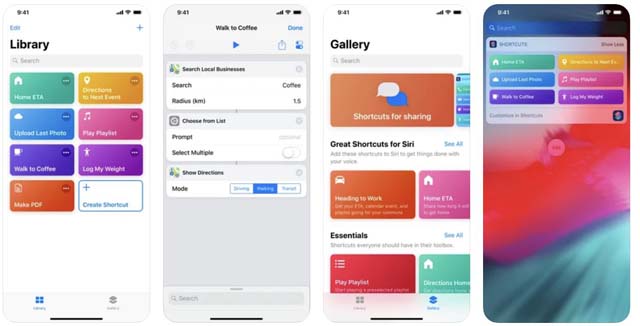 On a good note, all color nuances are eyesight-friendly and won't harm the visual perception of sensitive categories like teens or seniors.
Latest updates
The Shortcuts Quick Open isn't new, therefore, many updates have been added since its launch date.
Firefox support

VSCO

Yahoo

Spotify
Although all social media are named, for most of them, shortcuts reportedly aren't created. The developer keeps on working on that.
Otherwise, one is getting quite a handy app with all basic widgets inclused, from Mail and Calendar to Music and Maps.
Despite the disadvantages, Shortcuts Quick Open is mostly convenient and strives to cover most applications used by the audience.
Although various themes are available on this app, it mostly specializes in messengers and chats customizing.
Shortcut for Contacts has only around 200 users' ratings so far, but positive ones prevail. The developer aims to add new features.
Personalize your friend's icon

Make your chat more vivid

Customize social media shortcuts
It's no surprise the app is mostly chosen by teens and youngsters whose online communications play a central role for them.
Bright themes and new skins are keeping things fun and add more excitement to daily activities. Most users report it works.
Shortcut for Contacts fulfils its main function, instant approaching of a person out from your contacts you want to chat with or call.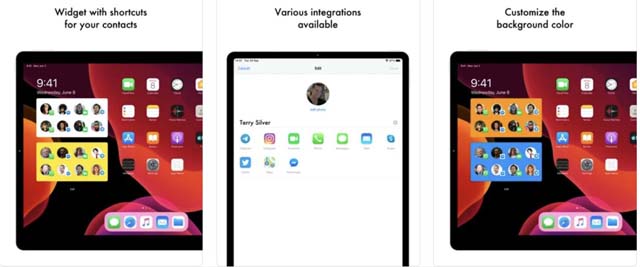 Among the obvious cons, users name the absence of shortcuts for so many applications not connected with messaging.
Possible problems
The old contacts might not be customized correctly, the app works better with new ones.
Paid version doesn't bring much change, so a free one is totally enough.
There can be bugs so the app should be re-installed and tried out again.
Issues with payments or functioning can be solved with support only and it's too slow.
Although Shortcut for Contacts has its place in the market, it isn't the number one choice. It still has a lot to improve.
If you aren't too demanding and chat customizing is enough for you, this app can be ok especially if used for free.
Another newer app for shortscut customizing serves all categories of users who wish to make their icons more unique.
It mostly works with HomeKit and notifications on one's iPhone and iPad. No considerable bugs are noticed by users.
Free version
2 background choices

3 notification types

1 notification action

limited static widgets
Paid version
unlimited background choices

unlimited notification actions

customized dynamic widgets

activating HomeKit scenes
Regardless of the payment status, one is suggested 5 design templates generated by the app, for his own liking.
This system of serving can be called convenient. Most users are happy with what they get, but there are some flaws too.
First, the app does collect some technical data not linked to one's personality. It's not always needed for shortcut customizers.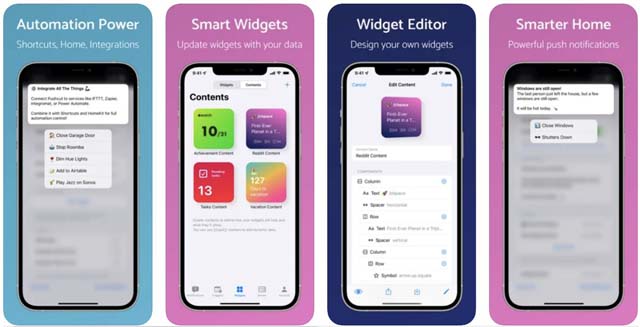 Second, its pricing is somewhat more convoluted and challenging than we see on analog applications for icons changing.
Finally, there are just three detailed reviews from users on the app's main page. They are all way to fllattering, and there's no healthy critics.
Suggested features are all very basic in looks and actions. Those are Automation Power, Smart Widgets, Widget Editor, Smarter Home, etc.
Why use shortcut changer apps
The concept of customized shortcuts and icons is honestly awesome. If performed well, it can bring a lot of fun and relief.
There are two main purposes of using shortcut apps. It depends on one's daily needs and a demanding attitude.
Icons personalizing and refreshing

Notifications optimizing
The apps like Shortcut Pro by Brilic are exactly focused on new icons and themes for those who hate being bored with the routine stuff.
Personalized skins good for work or for fun include original stylized shortcuts and icons, either for one's contact list or for popular apps and media.
It's the best way to keep entertained or trendy throughout the day which is so crucial for most iPhone users.
While notifications optimizing only matters to demanding personals who lead very active lifestyle and need prompt updates.
There are a few applications on the list above that provide this service as well. But it's not exactly about shortcuts customizing.
When we need unusual and fun notifications such as Alarm, Calendar events, SMS, and so on, it's enough to set up new icons and themes.
The don'ts on shortcut changer apps
Before you make eventual choice, make sure the app isn't pricey, and there are no hidden costs. The best is to use it free.
Do not opt for superfluous features you may not even need. Seek reasonable solutions and a variety of joyful themes.
Pay attention to whether the app is technically safe. It means having no bugs and glitches, no unnecessary data collection, covering all expected needs.
Shortcut changing is a daily task that should only comfort you, not bother you. Make sure the process is smooth and neutral.
When the app doesn't take a lot of space, allows to quickly select any shortcut you like, and doesn't interrupt other phone tasks, then it's perfect for you.
Which shortcuts should I change
Some users prefer to leave a few classical shortcuts or widgets as they are, and modify other ones. It is also possible to change all at once.
A very typical solution is to customize social messengers, messengers, and favorite contacts. It's just fun to communicate with buddies in a new way.
Others care to personalize their offline activities this way, from fitness tracker to food calories calculator. There's a bunch more to do.
The apps connected with one's work like Teams messenger and others, aren't recommended to customize by some experts.
New icons may have a distracting effect when there's a lot to handle, and one's daily habits matter. It has to do with the mind flexibility.
If it's, on the opposite, encouraging and extra motivational for you to change things often and get used to new looks, go for that.
Otherwise, personalized icons and themes are meant for entertainment only, and add some spice when users strive to relax.
Are shortcut changers for young only
Icons customizing and organizing matters to all users' categories and age groups. Seniors, for instance, do need large icons and shortcuts.
There are such options in the most apps listed above, and they are quite healthy for the eyesight. So, it can be recommended to teens and kiddies too.
On another hand, busy personals of the most active and dynamic age range from 25 to 38 do install shortcut changers a lot.
It helps them navigate easily and quickly in all routine activities and online communications. So, simplify your working days, and make your spare time more fun.
One important aspect is that all shortcut customizers have a Family sharing option. It proves once again this tool is truly universal.
Enjoy your experiences with icons changing and benefit from that to the very maximum.