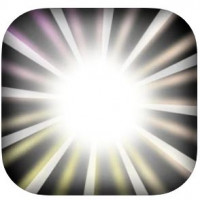 Fingery
Rating: 0.00 (Votes: 0)
Discover the advantages of Fingery app for your iPhone or iPad. Enjoy the opportunities of anti-stress visual effects and learn about the main pros
Apps like Fingery are so simple that even kids and seniors love them. They're made for some more refined entertainment as well though.
From daily anti-stress to profound visual meditation, Fingery manages just it all. One can choose what responds to his current needs.
The Pros
· Perfect musical accompaniment
· Bright colors
· No glitches or bugs
· Free of charge
· Highly intuitive
Fingery is really user-friendly, and it comes to all customer categories. It cares about little nuances crucial for the users' convenience.
The colors are vivid yet comfortable for the eyes, while letters and symbols are big enough for the weaker eyesight.
The activity with fingers that causes positive emotions is especially recommended for kids' fine motor skills or against seniors' melancholic conditions.
The Cons
· No softer coloring
· Melodies are of the same pattern
· For entertainment only
By the last complaint, users may mean Fingery isn't an intellectual game or a mind breaker. There's no option for brain activities.
But exactly this aspect attracts users who seek emotional stability and relaxation. As teenagers would say, some time killing as well.
So, to summarize, there aren't considerable cons. The Fingery app rather responds to users' expectations and keeps them entertained.
Fine Motor Skills Importance
Specialists recommend not to underestimate such a vital activity as fine motor skills training. Fingery does provide that kind of stuff.
Kids and youngsters need active fingers exercising for the proper development and growth of the small muscles and bones.
While seniors need it for another reason, the brain and nervous system connections improvement. It should be done regularly.
Watching something on the screen passively for hours is harmful to one's neck and neural networks. Yet, most people do so.
By downloading the Fingery app, one makes sure to use his gadgets differently and benefit from them, from a healthy point of view.
Kid- and teen-friendly
Young folks need dynamic movements the most. At the same time, their nervous system should relax more.
Fingery combines these two possibilities just perfectly. It's enough to start using it and enjoy the concept greatly.
More importantly, no parental control is needed once a youngster uses Fingery. It is safe and harmless exactly the way parents want.
The calming yet motivating effect of the app is confirmed. It's exactly what a young brain requires and what specialists suggest.
Senior-friendly and age-diverse
Older users and elderlies need their part of comfort as well. It comes to large symbols, intuitive navigation, and simplicity.
Again, the Fingery app is developed and improved exactly taking into account such a sensitive audience. Seniors are comforted enough.
They can choose the most harmonious coloring for their finger touch games and help their thoughts flow or slow down.
Regardless of the users' age group or other physical data, Fingery is just convenient and easy to use. There are many purposes for doing that.
The Luscher color test
Different colors have various impacts on our mood and well-being. In this regard, Fingery is close to the famous Luscher test.
By setting up his favorite or currently preferred color range, one defines whether he is satisfied or upset at the moment.
The Fingery app has quite a bright and saturated palette that can be turned pale if needed for eyesight.
It is easily adjusted to one's mood and psychological state, including the meditation andrelaxation purposes that normalize it.
Yellowish patterns
Typically, yellow shades like saffron or lemon are associated with either being alarmed or being happy and ecstatic.
Yellow is officially called one of the most stylish colors ever, when it comes to clothes, food, or interior design.
Well, yellowish patterns are basic on Fingery. They are on a more cheerful side and definitely bring some positive vibrations.
It matters to volatile kids or stressed adults who would like to get the feeling of vacation without leaving home or the office.
Cosmic violet patterns
Drawing on the screen with your fingers and playing with colorful virtual fluids can be addictive, users notice.
It especially comes to the deep violet that helps get focused on a particular task or idea. That's why IT workers and other busy bees do like Fingery.
Violet is a basic color for several favorite patterns. It is able to either put one to sleep or increase mental concentration.
It depends on the mood, purpose, and intensity of the drawing process. Play with the violet and benefit from that, Fingery suggests.
Deep blue patterns
Another basic color of the app is blue. Quite mystical looking on the black background, it is deeply relaxing and captivating.
Blue is known for its mildly hypnotical capacity. Whether you need to calm down your child or relieve stress, Fingery is of great help indeed.
The connection between fine motor movements and brain activity is fun to feel and observe. The Fingery app gives this opportunity.
Deep blue is kind of healing and harmonizing. Make sure it works by downloading Fingery and using it regularly.
Flames, fluids, and bubble shapes
Our visual imagination requires switching shapes and offering new forms. This is what apps like Fingery do.
It is noticed that flame-like shapes excite and inspire, while virtual fluids calm down and set a peaceful state of mind.
The bubble shapes are certainly loved by kiddies and youngsters. They are associated with the party mood and sportive activities.
All these three types are present in Fingery. Select by yourself which category recently responds to your mood and wishes.
Why use fingers
The apps like Fingery can be used with the help of a stylus as well. Many actually do so, especially kids.
Both specialists and developers recommend using fingers though. It raises sensibility and keeps one in a sharper connection with his neurons.
It is proven that physical touch helps manifest one's eventual goal better and reach it easier, be it falling asleep or getting mentally active.
Developers of Fingery made sure to take into account all the latest tendencies and research in this field.
One can be sure he'll get the best technology for managing his conditions and having some simple joyful entertainment.
It is noticed students improve their memory and analytical skills, while intellectual workers perform better after using Fingery regularly.
What real users say
Fingery is often highly appreciated by its users. Regardless of their age group or usage purpose, they like the concept itself.
The app's simplicity, intuitive navigation, and color panel are very attractive for all people's categories, statistics show.
While individual responses and reviews reflect the desire to keep on experimenting with shapes and shades.
That's why the newest updates are called to cover these needs of the audience, and suggest even more opportunities.
In general, Fingery can be characterized as a very comprehensive and promising platform with multiple features.
Although seems primitive and limited at the beginning, it gives way more than just bare entertainment or monotonous movements.
The majority of users admit it fully met their expectations and brought the type of refreshment they in fact needed.
So, overall, Fingery is worthy of one's attention and goes beyond the time killing.
Based on 0 Votes and 0 User Reviews
Other Apps in This Category