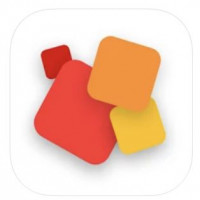 Shortcut Pro - Icons Changer
Rating: 5.00 (Votes: 1)
Shortcut Pro app will become your favorite icon changer. Modify and customize your screen to your liking and style you prefer
Even your favorite gadget might get boring if not personalized enough. Make sure to customize your home screen often and get the maximum of it.
Bright or minimalistic colors, fun or business designs, it's all available with Shortcut Pro. Express yourself in a unique way and refresh your screen now.
Why use Shortcut Pro
Reasons to update your screen and icons look are so many. Impress your co-workers and family folks, raise up your own mood.
Get your phone style in accordance with the environment, from office routine to party time or vacation.
Optimize your daily tasks, Calendar and notifications making them more noticeable and meaningful.
Whatever you are doing, hanging out with friends or getting serious at work, Shortcut Pro is going to be of great help.
What does Shortcut Pro offer
1000+ custom icons is more than other popular apps provide. All are very original and equally loved by users.
One tap install, simplicity and intuitive use, you are going to love Shortcut Pro. The variety of choices is what we all seek.
A modern approach to self-chosen design and trendy decoration, endless alternatives, and colorful options shall make a real change.
It's super easy to use Shortcut Pro which was the developers' main idea. It is accessible even for kiddies and elderly folks, if they desire so.
Flexible and friendly, this app will brighten one's days or make them more efficient, depending on users' aim.
Which style to choose
Some new users ask for advice what kind of style they should choose in Shortcut Pro. If uncertain, try different ones.
For a night mode or party time, glowing icons are just perfect. While simple light colors are good for daily activities.
When in love, we surely want everything around respond to our feelings and perception.
Heart-shaped icons and pinky styles shall meet your expectations, and bring some romance.
Horny today? Then try out more provocative designs, from gothic vampire to plain and classy red. Mature users like these as well.
There is basically no limit to one's imagination when he is with Shortcut Pro. There are more styles than days of the years, so one can customize his screen daily.
The Pros of Shortcut Pro
New users wonder is Shortcut Pro any good, but positive responses convince them. It indeed has the advantages similar apps do not seem to offer.
Once you got curious about new styles for your phone screen, try this free and affordable app with numerous alternatives and skins.
300+ positive ratings that only grow

Unique styles not found anywhere else

Frequent updates and refreshers

Great developer's reputation
The audience reports the utmost convenience and perfect outcome of this app. Nothing is easier and more pleasant than using Shortcut Pro.
Once you want some changes in the most achievable way, install Shortcut Pro and start enjoying. It is known to serve well.
Is Shortcut Pro a game-changer
Among users' opinions, positive ones prevail, but most surprisingly, they admit how much the app helped them.
If insecure about your less new iPhone or iPad, simply make it look more prestigious with Shortcut Pro.
The same comes to singles who want to impress their dates. Whether you make your screen romantic looking or super cool, others will notice that.
One of the most applied styles is girly girl with heart-shaped icons and designs adored by teens and young women.
The rainbow style, meanwhile, reminds about tolerance and the trendiest tendencies in subcultures.
All these possibilities make Shortcut Pro a real game-changer, and bring users to the new level of their phones usage.
Top advice on using Shortcut Pro
The apps that customize the screen, can be used along with following health recommendations and professional advice.
This fact turns Shortcut Pro into a powerful social tool. It is suitable for parental control too, as it allows to express care.
If a child is using gadgets too much, make their effect milder with the help of soft neutral themes and large recognizable icons.
The same comes to senior users with weak eyesight. The color intensity and chosen style in general assists in protecting the eyes.
A professional piece of advice is connected with business-like styles and themes. They surely help create the office atmosphere and have a positive impact on negotiations.
Regardless of one's age and daily purposes, the app is of great support and the best effect.
Why use Family Sharing for Shortcut Pro
The decorative and practical apps like Shortcut Pro are often given as a present. They are fun, creative, and have a game element in them.
If you want to surprise your loved one, simply share the app with a person and adjust the icons to one's liking. It shall be a great surprise.
Young users report to present access to Shortcut Pro more often. They'd please their buddies and siblings this way, or entertain their lovers.
No matter who you want to impress or reward, Shortcut Pro is a perfect choice for that. Get artistic and caring with the best icons app.
The cons of Shortcut Pro
The newest version of Shortcut Pro is getting nearly no critics at all. The sufficient number of themes and simplicity of use make it the most loved.
Although one can create his own icons or use the photos from his storage, users want to see even more features and constant updates.
Along with that, most of them admit the app convenience and being very useful for all purposes.
Modern design and menu, the absence of bugs and glitches make Shortcut Pro pretty noticeable in the market.
Still, if one has his special comments and wishes, he can always leave them in the review section or send to developer's email.
Is Shortcut Pro kid-friendly
Among thousands of apps children use that can be doubtful or risky, Shortcut Pro is totally harmless.
It has no explicit content or naughty designs, just legit and psychologically accepted ones.
Moreover, Shortcut Pro makes a difference to blinking lights and shocking colors that can be trendy in some parts of the world.
On the opposite, all shades and hues of coloring used in its themes, are well perceived by one's eyes and do not affect a person in a negative way.
Calming, rejuvenating, and reassuring designs shall inspire kiddies for their daily duties and friendships.
That's why moms in all world love getting Shortcut Pro for their children and teens, being sure it does good things to them.
Is Shortcut Pro better than other apps
Comparing to the apps customizing iPhone icons and themes, Shortcut Pro is more affordable, and easier to use.
It is genuinely intuitive and simple, but still with numerous options and tools.
The app doesn't include some aggressive designs and skins to its gallery, but rather goes for inspiring ones.
The developer makes sure to follow all modern tendencies in colors and framings that exist in the market.
This way, Shortcut Pro is confidently heading to the place number one in the top of icons changer apps. It is chosen the most this year, and it strengthens it positions.
Can I get Shortcut Pro for free
This app is officially free. Once a user wants some extra functions and in-app purchases, he might choose them.
1000+ icons and themes are available to anyone once he installs the app on his iPhone or iPad.
It's one of the reasons why Shortcut is chosen by youngsters and recommended by them to college buddies.
Free, easy-peasy, and stylish, that's what characterizes the best apps for the youth including Shortcut Pro.
Entertainment and variety should be free, that's the motto of modern apps like Shortcut Pro. Make have you grab it for your gadget too.
Is Shortcut Pro safe
This app responds to all safety standards and requirements. It isn't any harmful for one's device.
The app doesn't collect any data aside from usage info necessary for technical support and optimizing.
Shortcut Pro is also harmless visually since only allowed and painless colors are used for its themes and designs.
There's no explicit or violent content at all, the app only has entertaining nature and transparent intentions.
There are no complaints or reports registered, all users have admitted its safety and great effectiveness.
Shortcut Pro is child-friendly, teen-friendly, senior-friendly, LGBT-friendly, and doesn't pursue any discrimination.
Top reasons to change icons on Shortcut Pro
There is a saying, if you cannot go to vacation, at least change the icons on your phone. People need to refresh their daily impressions.
Psychologists have a certain opinion about each particular color or pattern. They in fact affect a lot our mood, ability to work, state of mind, and way of thinking.
Green icons calm us down, create friendly ecological atmosphere, and add coziness

Red icons keep us energized and ready to win, add some sexual vibes.

Yellow icons are associated with a Sunday mood even in a middle of week.

Black-and-white icons help us focus on the office duties or busy lifestyle.
Since we spend long hours in our gadgets and keep on checking the notifications no matter what we do, it makes sense to customize them to the max.
Then our accessories start pleasing us double more and respond to our overall lifestyle or current mood.
Is Shortcut Pro suitable for me
The app doesn't take a lot of space and is compatible with all other applications. No technical conflicts are reported.
It's fairly simple and amusing, understandable for all age groups and users' categories.
Available in multiple languages, Shortcut Pro is really iniversal and cospomolitan. It unites people worldwide with great sense of style.
If you want to express yourself and customize your gadgets in a trendy way, Shortcut Pro is a solution for you.
Among over a thousand of options, one shall find something to his liking with a big guarantee.
If you have family members or close people of rather sensitive age or character, be sure this app will serve well just anyone.
What do users say about Shortcut Pro
It's easy to find endless positive reviews and opinions on Shortcut Pro on the Internet. It seems to cover all users' needs in icons customizing.
Whether they want some fun or serious assistance like focusing on their online activities, the app is there for them.
The only frequent complain noticed is that users wish even more styles and a bigger assortment, which developer is ready to provide.
Otherwise, Shortcut Pro is highly appreciated and installed once for good. After trying it out, users rarely ever remove it.
Family sharing isn't rare for it either, as it's pleasant to share a good product for work and entertainment.
Preferred by many, Shortcut Pro continues its triumphal way to success and serves a wider audience than ever.
The don'ts on Shortcut Pro
Although the app has no particular restrictions or limitations, there are certain recommendations preventing you from the inconvenience or discomfort.
Do not change your icons often, like several times a day, specialists warn.
In this case, it's easy to confuse them and tap the wrong icon when in hurry.
The best timing for themes change is the morning, start of your day before you get too occupied.
Then you memorize the newly chosen icons well, and use them successfully throughout the day.
Then, it is not recommended to use Shortcut Pro for pranks. Surprising your loved ones is another thing.
The app developers strive to encourage the users to enjoy this product, instead of misusing them.
Scaring your younger siblings with dark themes and icons isn't proper usage, as well as setting your ex's unfavorable colors on her gadget.
Try to benefit from Shortcut Pro and share this joy with others instead.
Based on 1 Votes and 0 User Reviews
Other Apps in This Category